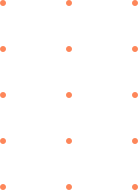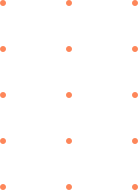 Crazy learning consist the art.
2022.08.03
Club Experience
In the beginning, I was looking forward to entering university studies. After two years of studying in the Department of Chinese Literature, my understanding of Chinese is no longer a rigid literature, but a multi-application, extensively learning Illustrator, InDesign and other graphic production software, combining text and images. , strengthen practical ability, guide workplace learning, create works with both pictures and texts, and connect with the future workplace.
The Lonely Road of Applying for Special Selection
In the third year of high school, I used calligraphy as a talent to apply for university admission through a special selection channel. In the process, I know myself, uncover myself, and gradually realize the yearning for loneliness. Human beings live in groups. It is important to learn teamwork, but how difficult it is to learn to be alone. People must learn to be alone and enjoy it. Waiting for the notification of the results of special selection is very painful. Every day I doubt whether my decision is right or wrong. I told myself: "Young people! Just do it!" When I was finally admitted to the Department of Chinese Literature of Feng-Chia, I let go of the big stone in my heart. The biggest gain during the preparation for special selection is to calm down, internalize, and re-examine the world in your heart. If I had to choose again, I would say without hesitation, "Come on! I will internalize and enjoy the process again!"
News link:
YANG,YIN-QIAN, a sophomore in the Department of Chinese Literature, won the first calligraphy prize at the Wanhe Art Exhibition
The 14th Wanhe Art Exhibition was announced WU,PEI-QI and YANG,YIN-QIAN won the first place in Chinese painting and calligraphy respectively
By|Department of Chinese Literature YANG,YIN-QIAN